Regular price
$149.99 USD
Regular price
Sale price
$149.99 USD
Unit price
per
Sale
Sold out
The AGVSPORT Super Alloy Jeans are the ultimate combination of comfort and protection. Made from high-quality washed denim and reinforced with DuPontTM Kevlar® and CE Level 2 soft armor, these jeans offer ten times the strength of denim alone. The EN 1621-Level 2 soft armor in the adjustable knee pockets provides ample protection, while the comfortable full mesh lining wicks sweat away from the body. The zipper fly closure, major seams that are multi-stitched and triple-stitched, and AGVSPORT's Advanced Safety Stitching Construction (ASSC) make these jeans a reliable choice for riders. Whether you're on the road or off, the AGVSPORT Super Alloy Jeans will keep you protected in style.
Button closure

ARMOR / SAFETY : CE approved EN 1621-Level 2 Smooth Ways soft armor in adjustable knee pockets. Hips have additional pockets for armor. DuPontTM Kevlar lining for maximum abrasion resistance

COMFORTABLE / COOL: Comfortable full mesh lining helps wick sweat away from the body

YKK zipper and button

DURABLE: Major seams are multi-stitched and triple stitched for maximum safety with AGVSPORT's Advanced Safety Stitching Construction (ASSC)

BEST CHOICE: Each product is designed by riders, for riders, and function is never sacrificed for aesthetics. By keeping product development and design in-house and using experienced riders, we are staying true to the motorcycle enthusiasts who respect the quality and value of AGVSPORT performance driven products
Share
DETAILS

Provide details like specifications, materials, or measurements. Add an image in your Collapsible content settings for more visual interest.
TIPS

How to Clean and Care for Leather: A Simple Guide

Gather Supplies: Get a soft cloth, warm water, mild soap, and leather conditioner.

Dust and Wipe: Remove dust and debris using a soft cloth. Gently wipe the leather surface.

Spot Cleaning: For stains, use a mixture of warm water and mild soap. Dab the stain gently.

Rinse and Dry: Wipe with a clean, damp cloth to remove soap. Allow the leather to air dry.

Conditioning: Apply a leather conditioner to keep the leather soft and supple. Follow product instructions.

Regular Care: Clean and condition your leather gear regularly to maintain its quality and appearance.

Avoid Harsh Products: Never use harsh chemicals or alcohol-based products on leather.

Share expert tips on how to use this product or pair it with other items.
SHIPPING

At AGVSPORT, we strive to make your shopping experience convenient and cost-effective. We offer the following shipping terms for our valued customers:
* Free Ground Shipping for Orders Over $50.00 USD:
* Enjoy free ground shipping for all orders totaling $50.00 USD or more. This offer is valid for domestic shipments within the United States.
* Fast Order Processing:
* We understand the excitement of receiving your order promptly. All products are processed and shipped within 2 business days of purchase, ensuring a swift delivery.
* Ground Shipping Details:
* Shipping Timeframe: Ground shipping typically takes 3-7 business days for delivery within the United States.
* Tracking Information: Once your order is shipped, we will provide you with a tracking number to monitor your shipment's progress.
Return Policy
View full details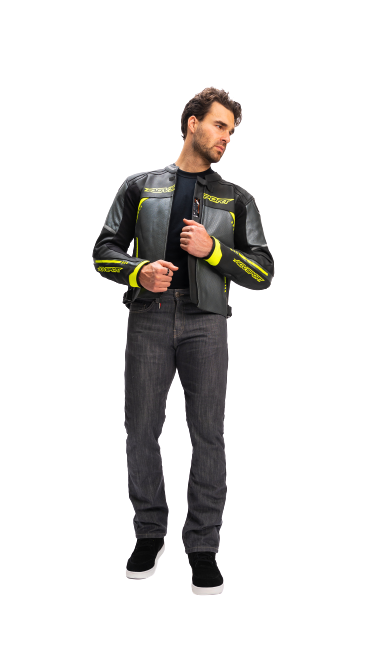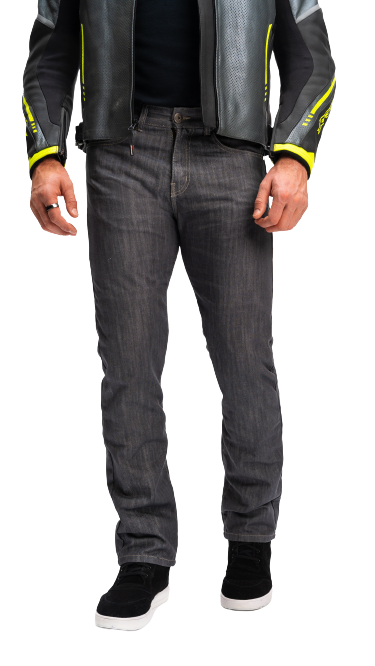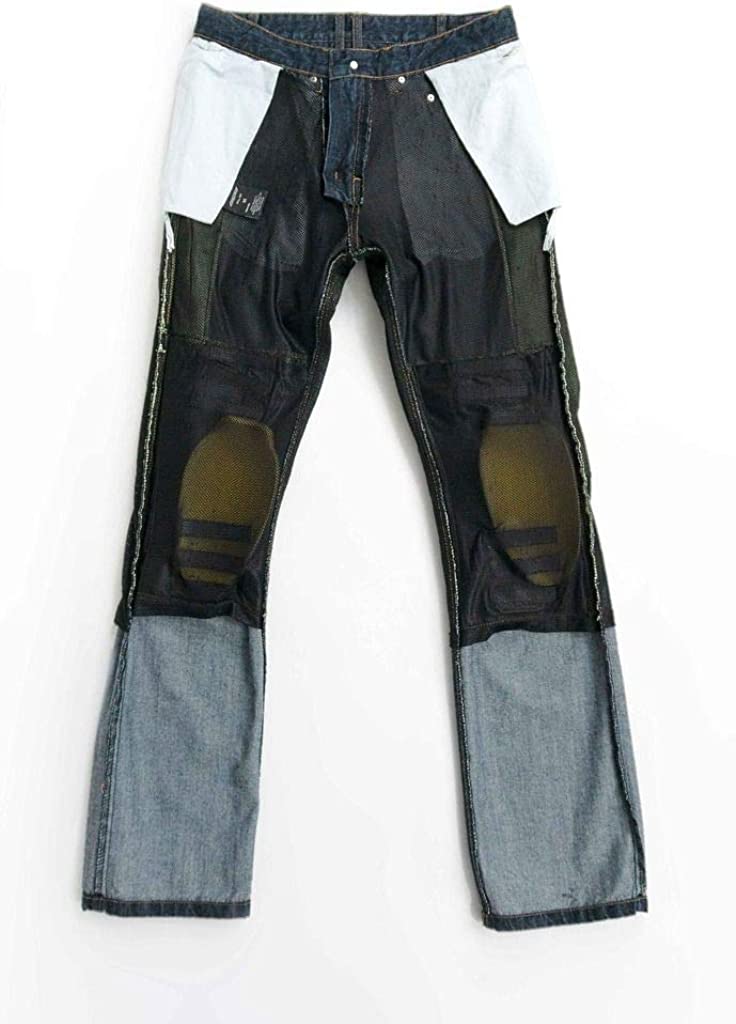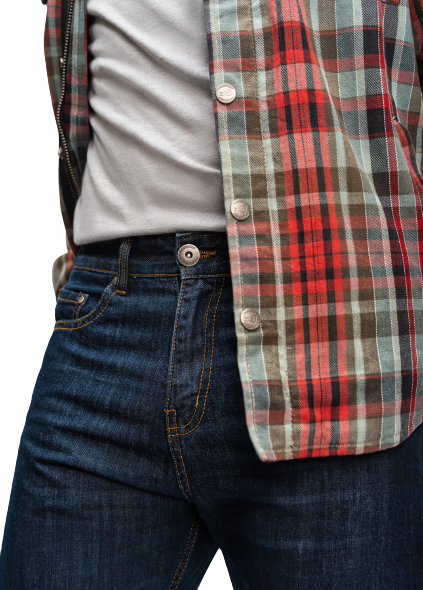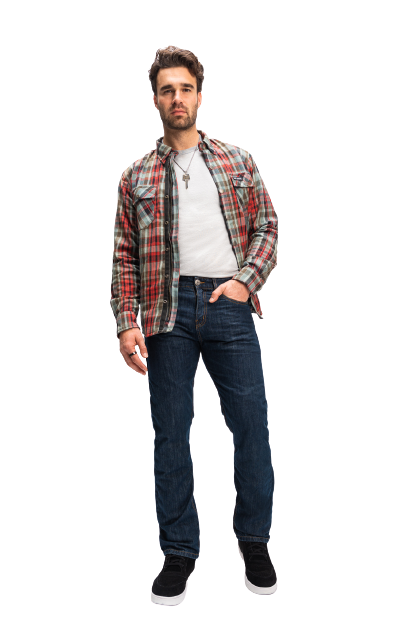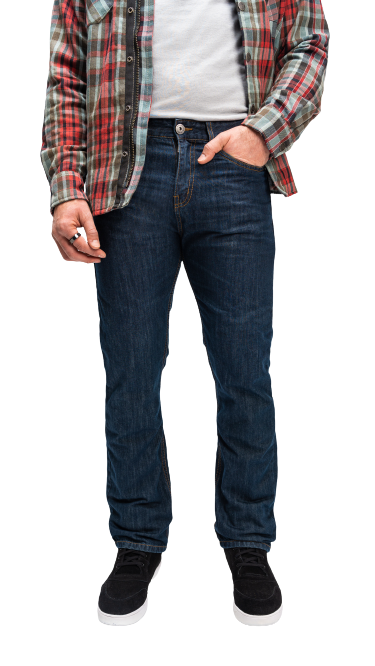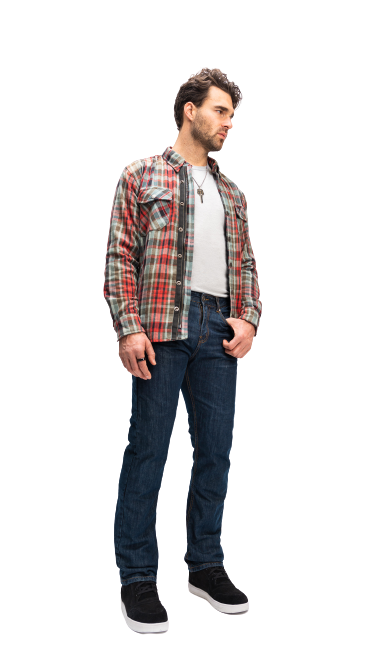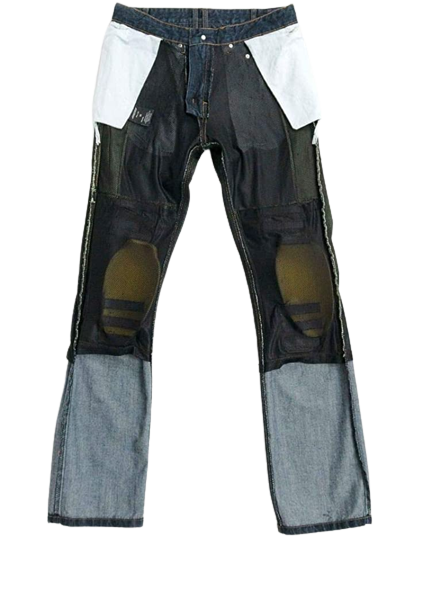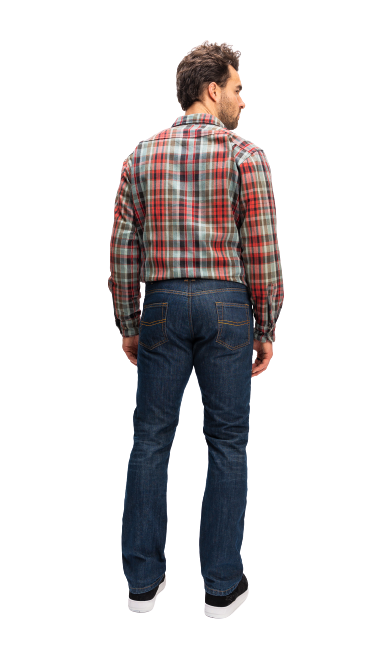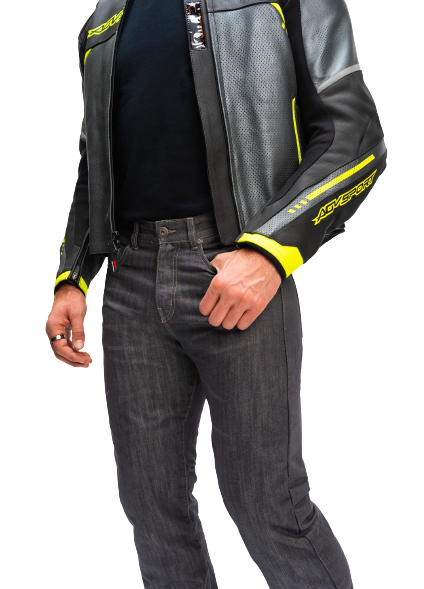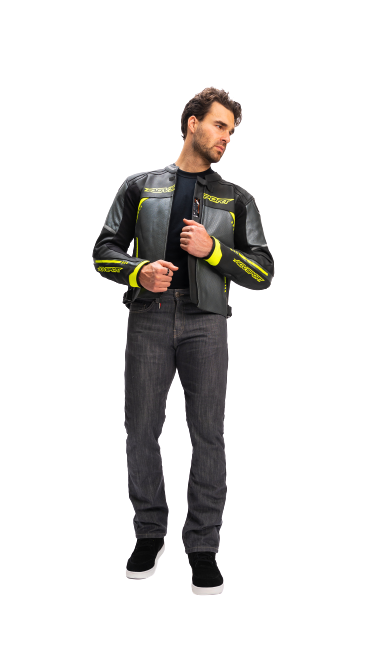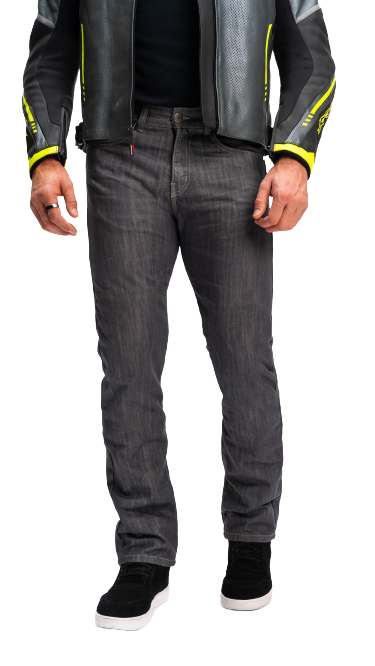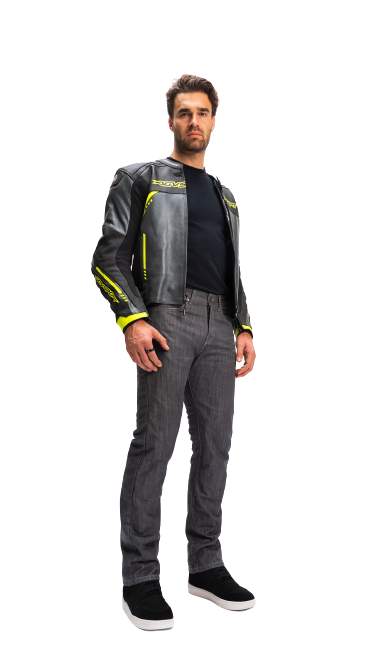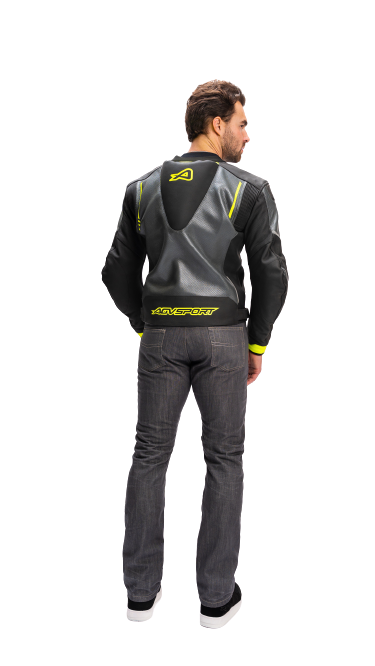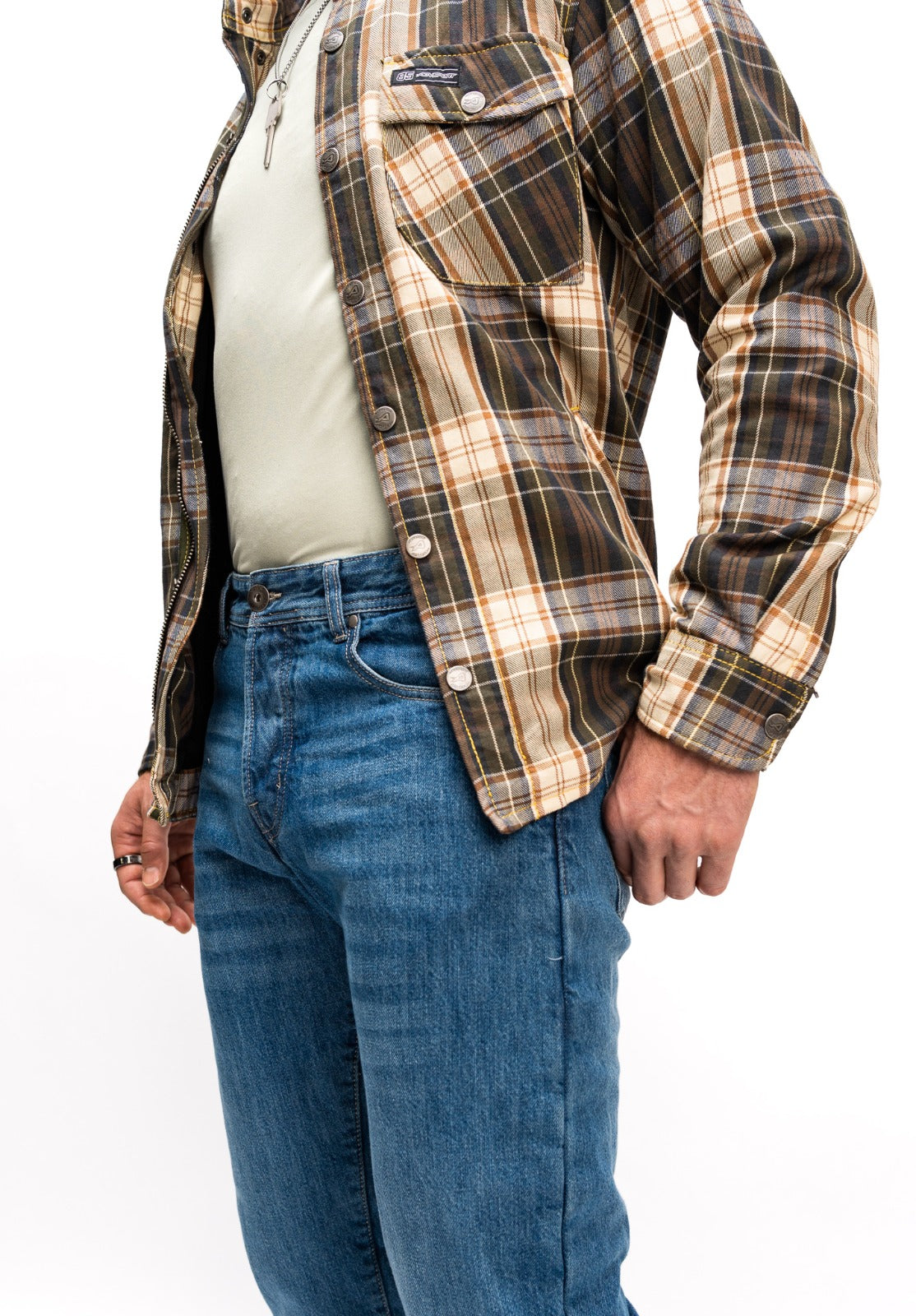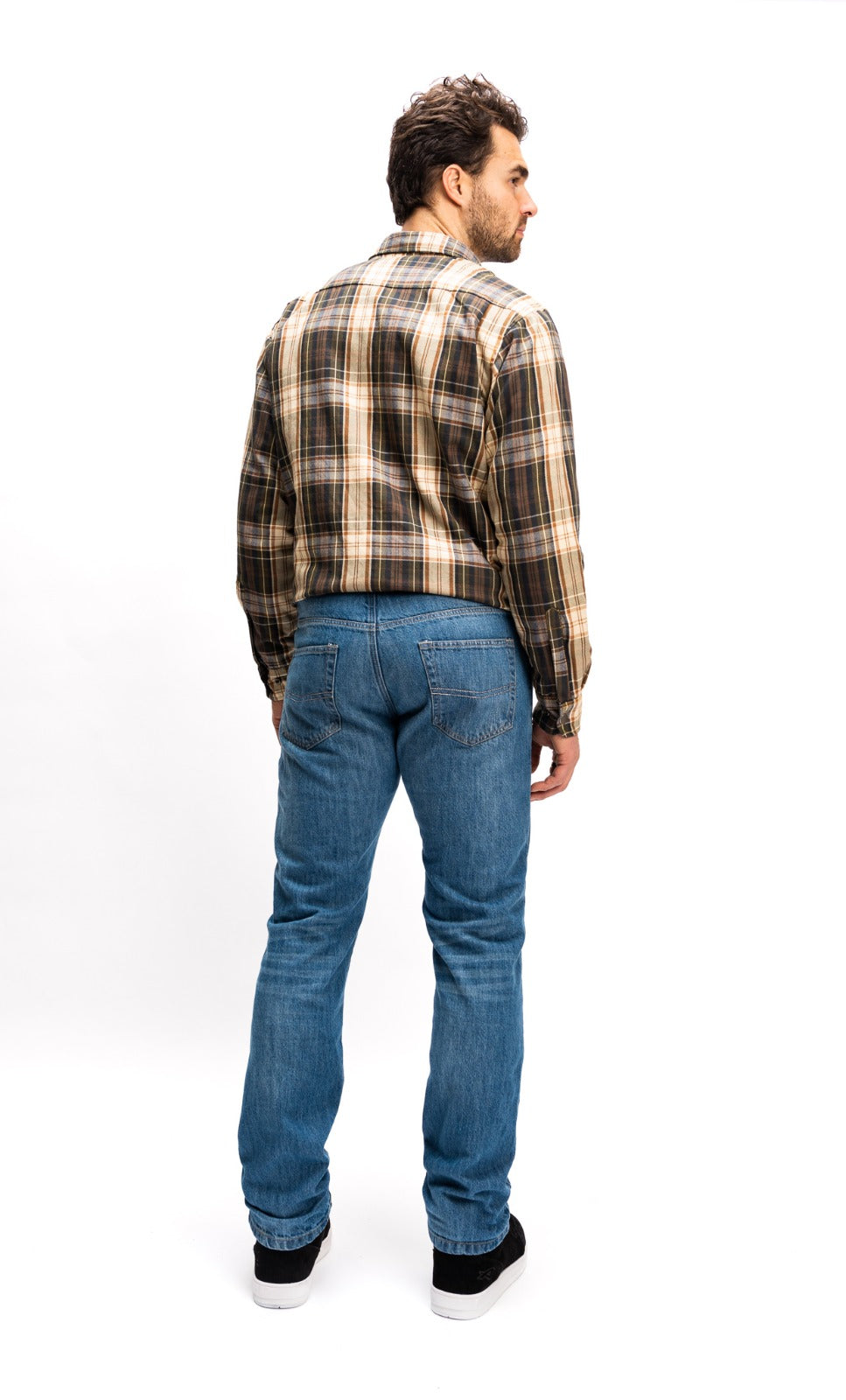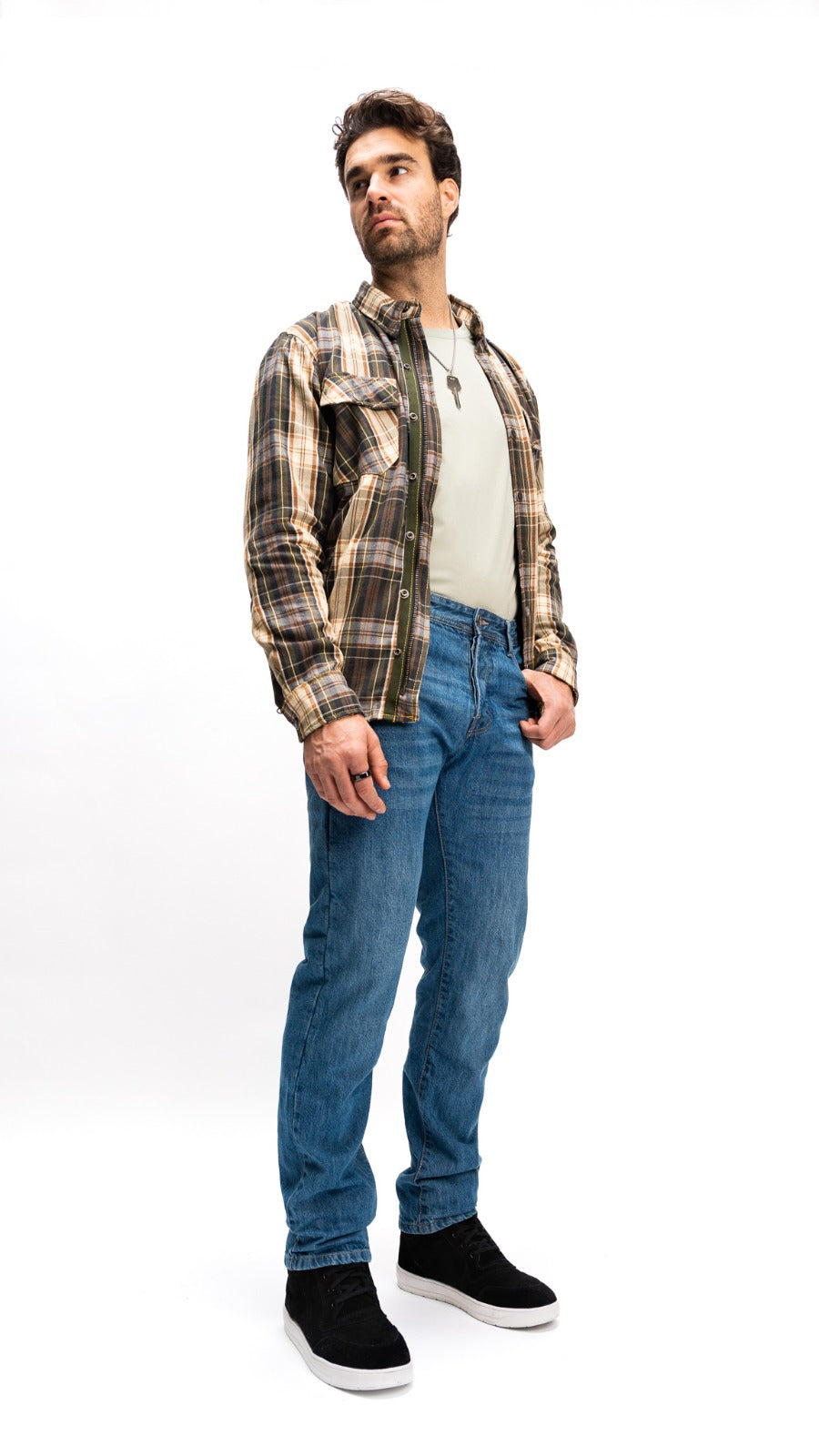 Good riding jeans
I'm 5'8", 140 lbs. I bought the 30W x 32L. This is my first pair of riding pants. I wanted them a little long to cover my ankles when I rest my feet on the pegs while riding my sportbike. The 32L did the job perfectly.
It came with the kneed pads. They seem to fit just fine around my knees. There are pockets for the hip pads, I will have to buy the hip pads separately and see how they fit.
Oh, one last thing, you will have to wash by hand and drip dry only.
Looks good.
These jeans look great. I could tell as soon as I took them out of the box by the weight it was heavier than regular jeans. Wish they had more choices in the length. Waste was true to size but I have short legs, 30" inseam and the only length available was 32". I have to roll the pants leg up which is no problem except the knee pads are a little low. Does cover knee a little bit just not dead center. This kind of gear is for those of us that ride normal. If you are into speed and how fast you can corner get leathers. Ride safe.
Super-comfortable all-day wear riding jeans
I had a pair of AGVSport Alloy jeans several years ago and they were some of the most comfortable jeans I've ever worn. Period. Not just for riding jeans. All jeans. Unfortunately, I put on some weight and couldn't fit in them anymore. They were 38x30. I tried getting a 40x30 at the time and either they were out of stock or they didn't make them.
Fast forward a couple of years and I again don't have any riding jeans that currently fit. I still have my old Alloys and despite fitting in a 38x30 in almost all my jeans (most of them being pretty loose), these still are way too tight. After looking around, I found these SuperAlloy jeans and decided to give them a shot. Ordered the 40x30, since the old Alloy 38x30 didn't fit. Surprisingly, the 40x30 fit much more true to size than expected and were too large for me, so I swapped for 38x30 again. These fit pretty darn well. Just a bit loose at the waist and a little snug in the thighs and groin, but not enough to be uncomfortable.
My only gripe was the knee pockets (I always remove the pads) use velcro closures and I couldn't get them to fasten without leaving some scratchy edges that irritated the skin around my knees. Ordered 2 pair in different colors and this was true of both. Partner took a seam-ripper to the extra layer of mesh that forms the kneepad pocket and removed them. She also removed the felt velcro pad on the regular layer. After those modifications, these have achieved the level of comfort I wanted (and expected from my previous experience with the Alloys).
One last note, when I'm taking them off, I tend to step on the back of the cuff with one foot while I pull the other leg out (don't know if anyone else does this to take their pants off while standing) and I always seem to catch my heel on the bottom edge of the mesh lining and if I'm not careful, it will start to rip. I've had to adjust my method to sitting and pulling them off with my hands to ensure I don't rip away the lining. Very minor quibble.
Awesome product
Fits great. Very comfortable. Comes with knee pads and has pockets for hip pads
Perfect Fit
These jeans are really nice and great for wearing while on the motorcycle. My husband agrees with other reviewers about the inserts falling down so he just ended up taking the inserts out. The jeans run true to size. My husband ordered a 36 waist as he weighs 193# and Is 5'9.